IN HOme, PRIVATE TRAINING
There is no better place to initiate great training fundamentals, or address problematic behaviors than in the comfort of a dogs own home. With a focus on reinforcing a great relationship between you and your dog we can tailor private sessions to your needs and get the swift results that only a focused, one-on-one approach can provide.
Walk & train
Walk & Train is the perfect solution for those with demanding schedules who want the very best for their dog. After a consultation let's set up some one-on-one Walk & Train dates for your pooch. We'll spare you the homework and teach your dog some great behaviours while you're at work. At your next convenience we meet for a changeover session in which we show you what your brilliant pup has learned and how to maintain these new behaviours.
Puppy basics
Get off on the right track with you new pup. Learn about common puppy and dog behaviour and how to best focus it in appropriate ways. They've got a lot of growing to do and a lot of learning to do, with the right outlets, enrichment and engagement your pup can develop into a reliable, level headed grown up.

skype consultations
Video conferencing is a great and accessible way to talk with an expert about your concerns. Through video conferencing we can discuss proper management strategies for dealing with unwanted behaviour or in preparation of a new addition to the family. It's an easy way to share resources and help you to best understand what to do next with your concerns. Let's set up a date and get started down the right path!
Problematic behaviours
Learn to better understand what's going on in your dogs mind when those unwanted behaviours arise and discover the specific and holistic, force-free methods to address these unwanted behaviours. In our first consultation we'll discuss what we can do right away to best manage problematic behaviours as well as set a training plan to specifically treat the issues.
We work with a wide range of problematic behaviours.

adoption consultations
Adoption is a wonderful route to bringing a dog into your life, but it can be a lot of work! With years of experience in dog adoption at a large shelter I know the joys and troubles many experience and I can help to smooth the process. Who's the pup for you and how will we know when we find her? Let's plan and prepare for her arrival. Navigating adoption applications can be overwhelming, not to mention interviews and home visits, I can help. Finally she's arrived! Let's make sure she's comfortable and you get off on the right foot on this life journey with some training basics.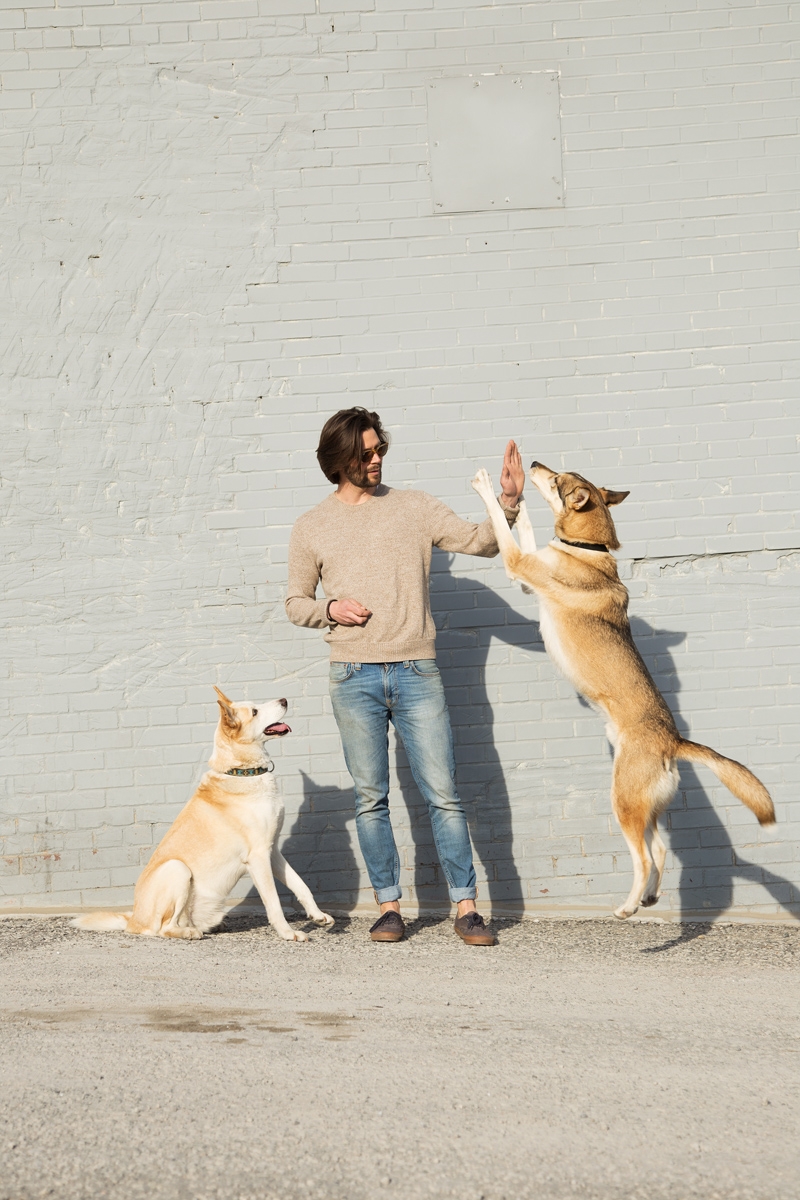 Don Hutton founded Running Dogs - Training & Behaviour in 2016 after completing the Professional Pet Trainer program at The Karen Pryor Academy for Animal Training & Behaviour.
In the 5 years prior to this focused technical study of dog training Don had been focused on working with dogs as the Canine Adoption Coordinator at a major Toronto shelter also as a dog sledding guide in the Haliburton Highlands and the Rocky Mountains. Always central to his interest in working with animals, dogs in particular, has been the interspecies relationship. Developing mutually trusting relationships has always been the most rewarding of experiences for Don in this line of work. Don is the proud guardian of Tenasi and Merlin, two "husky somethings" who enjoy training games, hikes in Toronto Ravines and trips up north.
Running Dogs - training & behaviour is a Toronto based dog training service specializing in the most innovative, force-free training methods. With a focus on fostering strong, trusting human/dog relationships, owner & trainer, Don Hutton will share his extensive experience and expertise to provide healthy, positive and rewarding outcomes.
CONTACT US